Ben Sasse joined the University of Florida as a professor and 13th president of the 170-year-old institution in February 2023.
A husband, father, historian, Uber driver, and football addict, Ben is committed to guiding Gator Nation through this era of rapid change in the nature of work, technology, and higher education.
As the leader of Florida's flagship land-grant university, Ben has moved swiftly to cultivate fresh leadership, construct a UF-wide strategic planning initiative, and ground UF's priorities in making the highest and best use of public funds. He has sought to establish goals that are critical to Gators and the state: more applied research, more focus on lifelong learning for students, and faster, more nimble engagement with exceptional partners.
Ben believes that Florida is the most dynamic state in the Union — with a diverse economy, fast-growing population, and vast outside investment. He sees UF as uniquely positioned to help Floridians maximize the state's potential as an economic and educational juggernaut.
Twice elected to the United States Senate and a two-time New York Times national best-selling author, Ben's career has spanned the private and public sectors.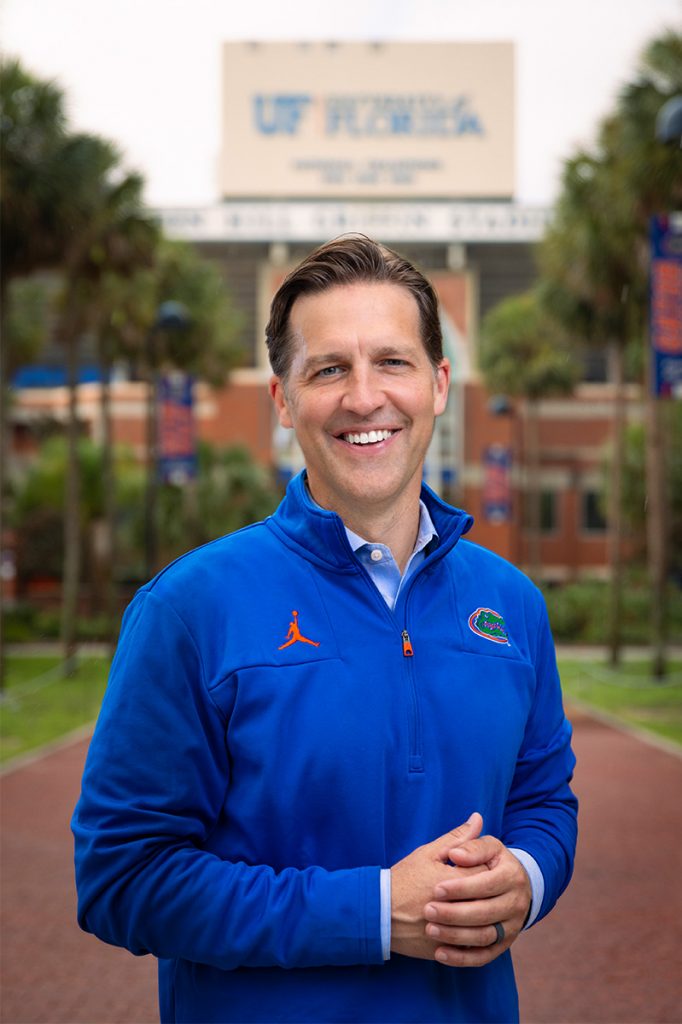 Passionate about education and teaching, Ben taught at Yale University, the University of Texas, and Midland University in his Nebraska hometown. Professor Sasse has won teaching awards and holds a history Ph.D. from Yale, where his dissertation won both the Egleston and Theron Rockwell Field best dissertation prizes.
Ben and his wife, Melissa, have two college-age daughters and a 12-year-old son. Ben, Melissa, and Breck live on campus in the Dasburg House with multiple dogs and Breck's lizard, Dart, who is delighted to call humid subtropical Gainesville home.